Counseling
Flourishing Families delights in providing counseling services to the community so that families can flourish. I desire to see wholeness for the entire family, which often comes from a combination of focusing on the whole family unit and on specific relationships or persons within the family. I utilize evidence-based, developmentally appropriate, creative interventions to help people overcome difficulties and enable families to come together. I am an experienced Licensed Marriage and Family Therapist and Registered Play Therapist, with a number of certifications, and I seek to follow high standards for ethics and quality care.
Overwhelmed and need relief?
Feel defeated need strength?
Tired and need rest (peace and joy)?
My goal is to provide quality care so families can:
Why the Family focus?
I believe the relationships that surround us significantly affect our ability to thrive and heal. When relationships are strengthened, the healing work becomes easier to embrace, as one does not feel alone in the struggle. When families move in healthy directions together, they are able to bring out the best in each other. This world comes with enough difficulties. Let me help your family be a team that is working together against the difficulties!
Often, more than one person in the family is struggling, so working with the whole family helps to address multi-layered concerns. Perhaps multiple people in the family need to learn emotional regulation skills. In this case, learning together works best, enabling change to be enhanced by support! Maybe unhealthy patterns in the family are causing or contributing to the problems; again, tackling it together can work well! Flourishing Families creates a safe environment to foster healthy communication, to identify family strengths, encourage healthy patterns, and to create positive change in the family.
Even if there is just one person who is struggling, others in the family are likely affected, so it becomes important to tend to the needs of the whole family. Also, other family members can learn ways to provide support to the one struggling the most. For instance, if one family member is struggling with anxiety, others in the family can be part of their support team and can encourage their growth between counseling sessions.
Why the Creative focus?
When we experience difficulties, it usually affects multiple parts of our brain and our body. When we talk in therapy, we are generally only using one part of our brain. But when we incorporate creative activities (sandtray, art, play, EMDR, etc.), we bring other parts of the brain and body online, which enables deeper learning, healing, and freedom. Here at Flourishing Families we certainly do talk, but I also try to utilize experiential activities that you are comfortable with so as to foster lasting change. I follow your lead in selecting such activities and move at a pace that works for you!
What Kinds of Difficulties can you help with?
Flourishing Families works with people experiencing a variety of difficulties. I delight in helping families communicate, connect, and bond, while also targeting specific mental health difficulties that get in the way of living life to the fullest! Struggles may vary from relationship strains due to transitions, grief, stress, conflict, or family configuration changes (adoption, divorce, remarriage, blended families, multigenerational families) to a variety of mental health concerns such as Trauma (PTSD, Complex PTSD, medical trauma, abuse, and neglect, recent trauma like car accident, or natural disaster among others), Anxiety, Shame, Depression, ADHD, ODD, Separation Anxiety, Developmental Delays, and Chronic Illness, Culture Shock.
Who do you work with?
I work with Children (ages 2–12) and Families, Adolescents and Families, Parents, Siblings, Adoptive Families, Blended Families, Multigenerational Families, Individual Adults, Friends, Teams, Expecting Couples, Pre-marital or Pre-engagement Couples, Third-Culture Kids and Families, along with a variety of other relationship configurations and circumstances.
See below for more specific info!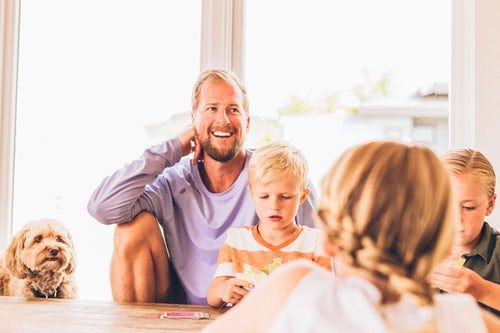 When children are struggling, parents are heartbroken. There are often a number of factors involved in the struggle, perhaps including trauma, anxiety, or withdrawn and/or disruptive behaviors. In counseling, I work together with parents to identify the underlying causes and create the best plan to meet the child's needs and provide support to the whole family.
Big kids with big problems? Tension rising as the launch comes closer? I delight in helping teens heal, while also helping the whole family transition to new ways of handling the shifts of responsibilities. Communication is a key focus of this work!
Third Culture Kids & Families
Feel like a fish out of water as you live in a different culture from what you are used to? Feeling lost as you navigate who you are and how you fit? Here at Flourishing Families, I help you grieve the changes and help you find belonging again!
Trying to get your parenting sea legs with a new baby at home? Feeling weighed down by mommy guilt or daddy guilt? Discovering that you and your spouse have very different parenting styles?
Together we can help you get the skills, balance, and teamwork you need!
Parent-Child Relationships
Children are precious gifts. We love them more than anything, yet at times we can struggle to connect with them. I am here to help you discover new ways of relating, decreasing the power struggles, and opening doors for connection so you can delight in your children again.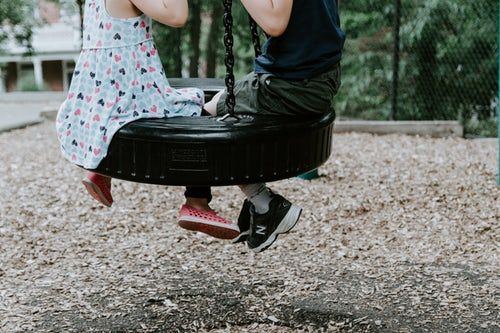 Is it normal that siblings argue? Yes! But can they learn to resolve conflicts and also have a strong bond? Yes! If your children seem stuck in patterns of jealousy or misunderstandings, I can help them find new ways to relate well.
Adoption comes with a different kind of pregnancy (often much longer than 9 months), a different kind of delivery (often heartbreakingly beautiful), and a different kind of parenting (often with some unique needs). Here at Flourishing Families, I understand your unique needs and am excited to walk this journey with you!
Blended families are, by definition, a new beginning. However, the family bonds do not form the same way as in first families. The road map looks a bit different, and having someone to navigate the journey with you can take some of the confusion out of the mix. Pre-martial blended family services are available as well as counseling services.
Multigenerational Families
Are you in the sandwich generation? Maybe you have two very different diaper sizes in your house, or you are teaching a teenager to drive while helping a parent decide when to stop driving. This can be a beautiful season yet also one filled with unique challenges. No need to do it alone!
Play Therapy for adults—it's a thing. Are you feeling stuck with Talk Therapy? Play therapy may help you get unstuck! With the use of Play Therapy (sandtray, art, and play) and other experiential interventions like EMDR, one can move from awareness and insight to healing and freedom. We can also consider the systems you are in and what you can do to move toward health in those systems.
Expecting your first? This can be a very exciting yet equally terrifying time. So many dreams, so many unknowns! I enjoy having the opportunity to help couples prepare for their little one by strengthening both the couple relationship and the relationship already forming with the baby. This is also a place to get out all those questions (even the ones that feel silly) and sift through all the random advice you are hearing and seeing on social media!
Pre-engagement
&
Pre-marital couples
Get off to a good start in your marriage! You have strengths—let's notice those strengths and cultivate them! You will encounter numerous obstacles in marriage, but there are skills you can learn that will help you stay on the same team so that you can face the obstacles together. When the struggles come, you will be ready to turn them into another thing that makes you a stronger team.
Families are formed in many ways. Friends can be family, college roommates can be family, co-workers can be family. These relationships and teams are important, and some of the same techniques I use with blood relatives are helpful in these relationships too. Let me help increase communication, understanding, and connection in your unique family.
Families with a Chronic Illness member
When one or more members of a family have a chronic illness, it's like the illness becomes an additional member of the family. The illness (diabetes, celiac, etc…) takes time, energy, and attention from everyone and there is grieving for everyone. This is a place where individuals and families can develop ways to grieve well and thrive with the additional member on board.
Are you in need of someone to provide you and your family with support as you support so many others? Struggling with burnout, compassion fatigue, or overwhelmed with the number of needs around you? We can help you find rest, resiliency, and balance.
Families in the Spotlight
Does your job (pastor, public figure) put you and your family in the spotlight? Parents and kids (like PKs) can feel immense isolation and pressure. We can help you navigate tricky boundaries, and thrive despite the spotlight.
Too far to see me in person? I provide distance services to people working overseas, and to people in rural areas of Illinois and Kentucky.